Krister's Blog
krister at hallergard dot com



Last Updated:
2019-07-28


ScreenRecording on Android-x86-8.1-r2

Update 2019-07-28

In the Android-x86 forum I was made aware of the option to perform screenrecoding in a terminal. I made a couple of screen recordings with default settings. Typical frame length was about 9 seconds, shorter when a major scene change happened, and longer when there was no movement - up to 14 seconds. Minor movement such as mouse movement was not picked up at all. GSpot reports 0.131 fps and 22 frames (probably just I-frames) in 264 seconds.

The quality was thus very similar to what I got with the three apps - slideshow rather than video.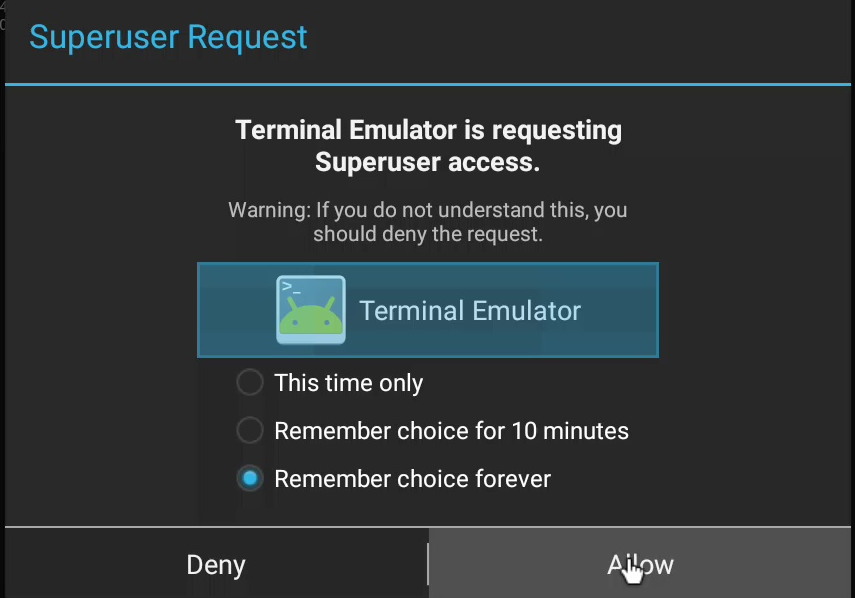 "su root screenrecording...." in terminal

Update 2019-07-24


In 2016 I did have some brief success with screenrecording on Marshmallow Android-x86-6.0-rc1 on my MultiBoot PC (spec of PC), but after that there seemed to be a regression. Decided now to make a fresh attempt on Oreo Android-x86-8.1-r2 testing five apps. Three of them passed - just about - with very low frame rates: DU Recorder, Recordable and Mobizen.


DU Recorder ver 2.1.3.2

View Video 4 min

I have previously only used DU Recorder when trying to find a screen recorder for Android-x86, all apps failing with exception for Recordable.

Now DU Recorder functioned. Checking frame rate with GSpot showed abt 25 fps, but checking this manually showed almost 4 seconds per frame! First I used a bit-rate setting of 12 Mbps, which was overkill as the achieved bit-rate was as low as 50 kbps! Have since changed down to 4 Mbps, but still getting about 50 kbps.




Android-x86 Homescreen
The watermark can be disabled!


Just became aware that the app has changed name on the Google Play Store to My Recorder (or MyScreenRecorder) - a somewhat simpler version. I tried it briefly, and got the impression that it is optimized for portrait mode.

Recordable ver 4.2.0.4

Recordable is one of my favourite apps for screenrecording on my Android Tablets, now Samsung Galaxy TAB S2. Here it functioned. But very low frame rates were achieved - over three seconds per frame! No wonder it looks like a slideshow.

Last week I went through a similar test program on PhoenixOS-3.5.0, and Recordable was the only app to record - with the same terribly low frame rate! On the tablet Recordable records normal frame rates, ~30 fps.

Mobizen ver 3.6.6.7

I also used Mobizen for a while on my Android Tablet, then Nexus 7 & 9. Now it functioned. The frame rate was set to Auto and GSpot showed a wide range of high frame rates. Checking this manually showed 4 to 5 seconds per frame.

AZ Screen Recorder ver 5.1.8

I used AZ Screen Recorder by Hecorat for a while on my Android Tablet, then Nexus 7 & 9. Now the recording seemed to function well, but the video could not be opened, just like for SCR ScreenRecorder - have no clue why.

ScreenRecorder 5+ ver 9.5

SCR Screen Recorder by NLL is another of my favourites on my Android Tablets,, then Nexus 7 & 9 and now Galaxy TAB S2. The recording seemed to function well, but the video could not be opened, just like for AZ Screen Recorder.

The newer version 10.5 got stuck straight away at prompting "advertisement consent".


Permissions

For all the apps I used the permissions Camera, Microphone and Storage. Also allowed "Draw over other apps" (called "Apps that can appear on top" on Samsung devices).




Permissions

Performance

I have yet to tweak the settings. The bit-rates were set 3-4 Mbps but achieved only about 50 kbps, seemingly unaffected by the settings.

I check frame rates with GSpot, but now they turned out to be inaccurate. It seems that Gspot measures the first P-frame after the initial I-frame to calculate the frame rate. For DU Recorder and Mobizen the length increased to abt 4 seconds starting with the third P-frame, whereas for Recordable the long frames started immediately.




Settings v. Achieved
Due to the very low frame rates for all three apps, slideshows rather than videos were created.

You might be interested in screenrecording on Android TV, in this case Sony Bravia KD-43XD8088 with ARM architecture.