I was born in Karlskoga, Sweden in 1942 where I attended high school. I spent the year 1959/60 at a US high school in Scotia, (upstate) NY as an AFS exchange student. In 1966 I graduated as metallurgical engineer from the Royal Institute of Technology (KTH) in Stockholm.

I worked 1967/75 with stainless steels and high speed tool steels at Stora Specialty Steels in Söderfors, Sweden and 1975/78 I was Chief Metallurgist at Sandvik Rock Tools in Sandviken, Sweden. I then spent the next 11 years abroad with Sandvik as Product Manager (marketing and local production), mainly for Sandvik Rock Tools in São Paulo, Brazil, Montréal, Que and Bristol,Va. Part of the time in Brazil I was Product Mgr for Sandvik Wire and Strip and Division Mgr for Sandvik Coromant (cutting tools).

Returning to Falun, Sweden I was MD 1991/93 for Dellner Couplers AB (making railway couplers). I then started my own managing consultancy. Most important tasks were being MD part time 1996-2001 for Ritomex AB, Bjursås (producer of gearboxes for small electrical motors) and Board Chairman 1998/2003 for Foném AB, Säter (computer company serving small business and local government).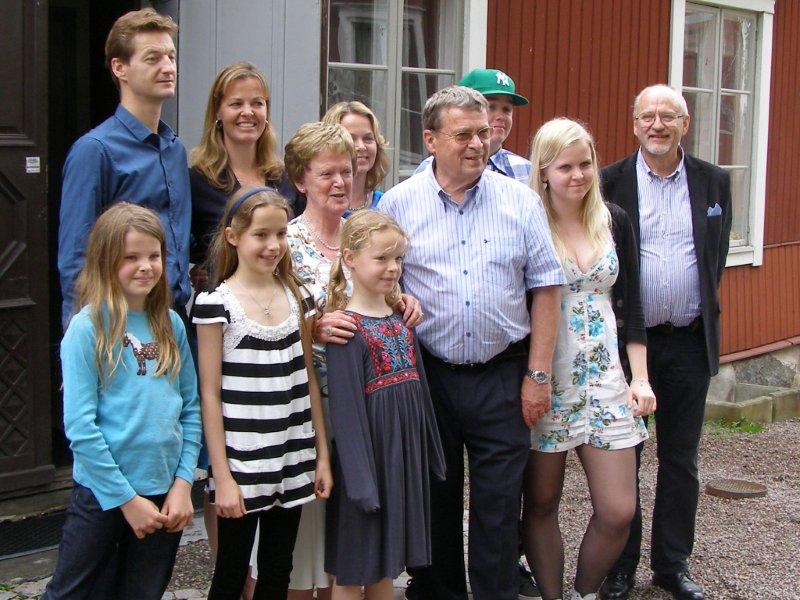 Krister and family at a reunion in Uppsala 2012