For screen recording my preference is the SimpleScreenRecorder in Linux. Normally I record the whole screen (1920x1080) and scale it down to 1280x720, which is my aim for the finished video.

Sometimes I record a fixed rectangle, e.g. for creating a Picture in Picture (PiP) - a sub picture of myself commenting on what's shown in a previously recorded main picture. In order to merge the two videos they have to run simultaneously with full screen recording. This is a bit tricky, especially to get the timing of the start of the two videos right. Usually I then import back the original audios, as their quality is better.

One alternative, which I often use, is to record the PiP comments first and then record the main video - full screen with the PiP running. A third alternative for PiP is to record everything in one go. This does not allow much editing though - except trimming of the edges.

There are plenty of containers and codecs to choose between. Mpeg1 with an avi-container gives about 0.4 sek between I-frames, which suits me for editing.

I use Avidemux to edit the video, exporting the audio for edit with Audacity, importing it back to Avidemux and then saving the video, usually as H264 (2 pass) / mp3 avi.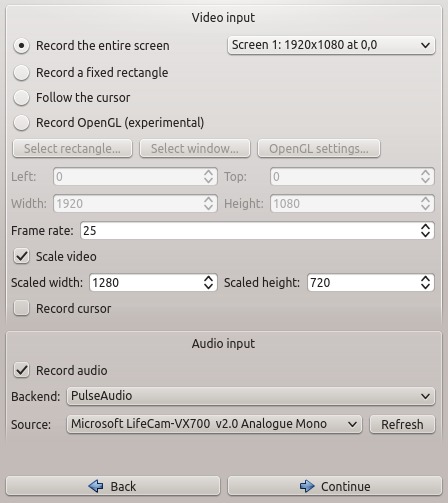 Input Full Screen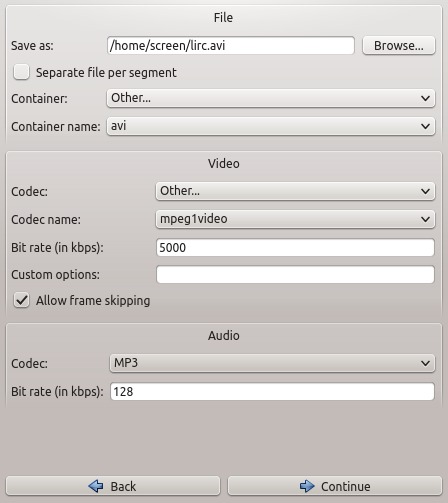 Output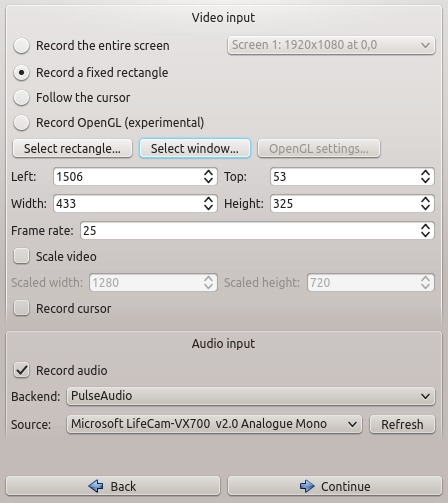 Fixed Rectangle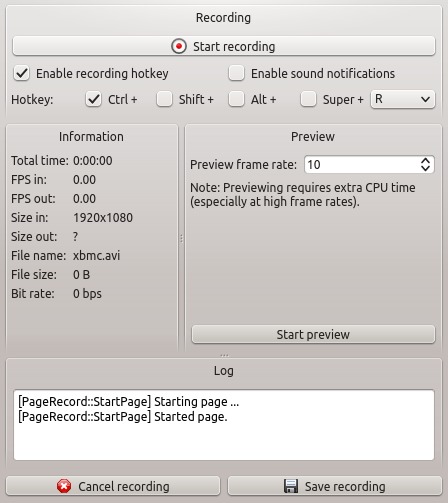 Recording