Video 4 min

Install from Google Play Store
When possible try this method. A few international channels are available on the Android TV version of the Google Play Store. I was lucky and found SVT Play and installed it without problems.

Sideload App
For mobile devices such as phones and tablets there are many more TV apps available. I had TV4 Play installed on my tablet - took a backup copy of its apk and sideloaded it onto my Android TV - without issues.

Create a Web Bookmark - IPTV
This method should be possible on any SmartTV - not just on Android TV - though the way of creating the bookmark might differ - for instance a bookmark inside the browser. I used this method to create a Chrome Browser bookmark on the TV's Home screen to the Swedish Viafree web site, and navigated further to their most popular channel TV3.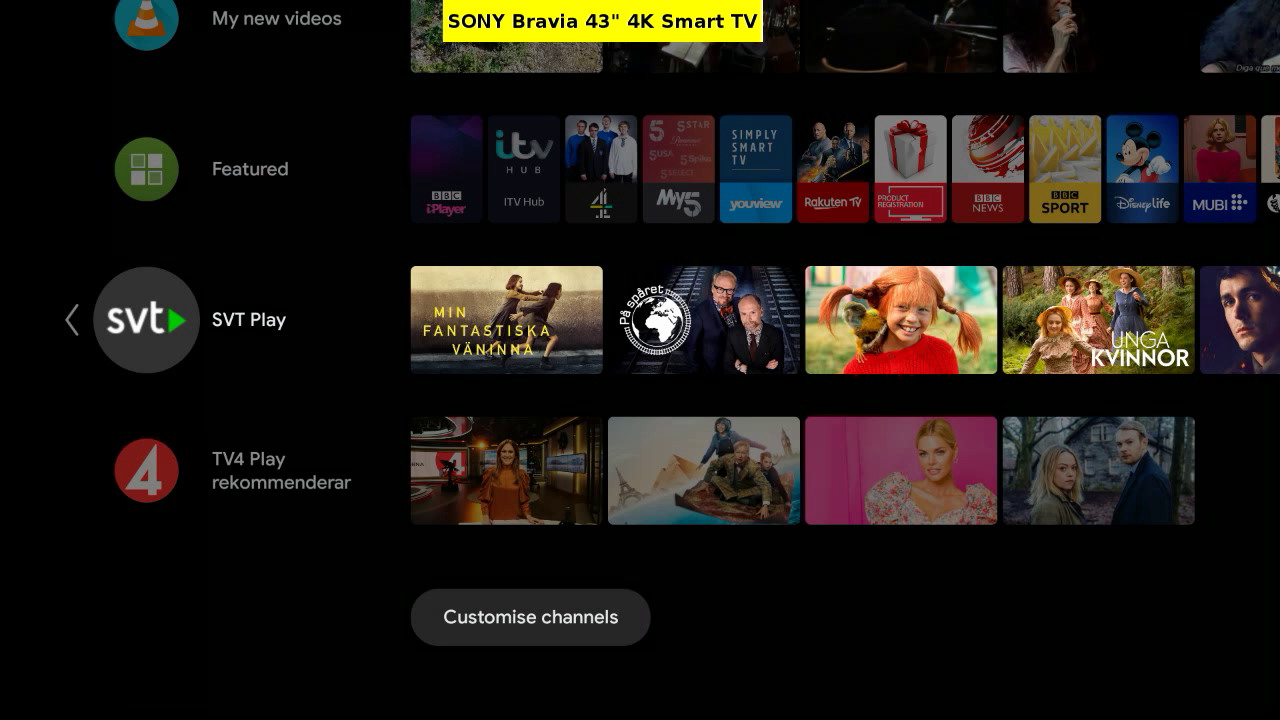 SVT Play on Home screen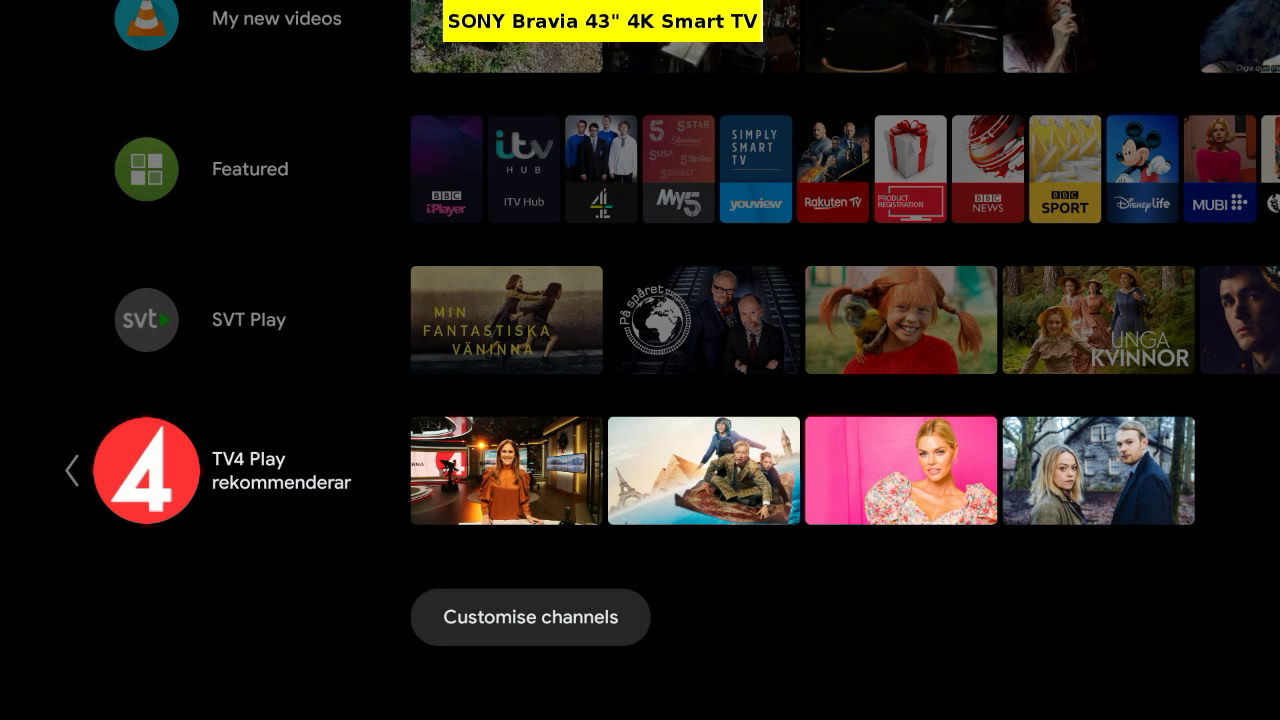 TV4 Play on Home screen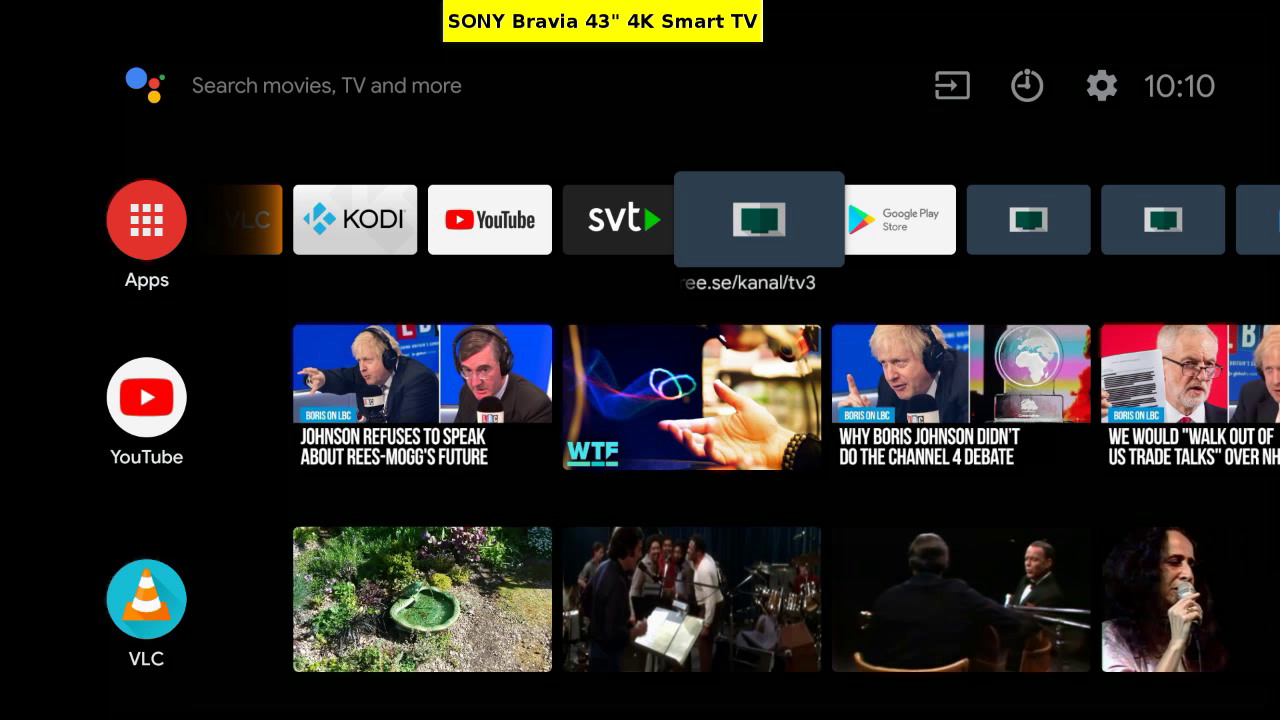 SVT Play & TV3 bookmark on Favourites bar