Quicken 2 is a simple personal finance program - for keeping track of your check account. I bought Quicken 2 in 1987, when I was living in the US. A few years later I upgraded to Quicken 4, which was Windows based - but I preferred using the keyboard commands rather than the mouse - and Quicken 2 was good enough for my purpose. I still use it on the PC to keep track of our bank accounts, using DOSBox on Windows and on Linux, using the same database for all the partitions.

Note the y2k-problem to the right: year 1955 instead of 2015! I can live with that.

On Android I cannot access this database on the PC, so I only use Quicken to look up the account positions (having a backup copy of the database on the device) - but never for recording new transactions. A cloud solution would be nice!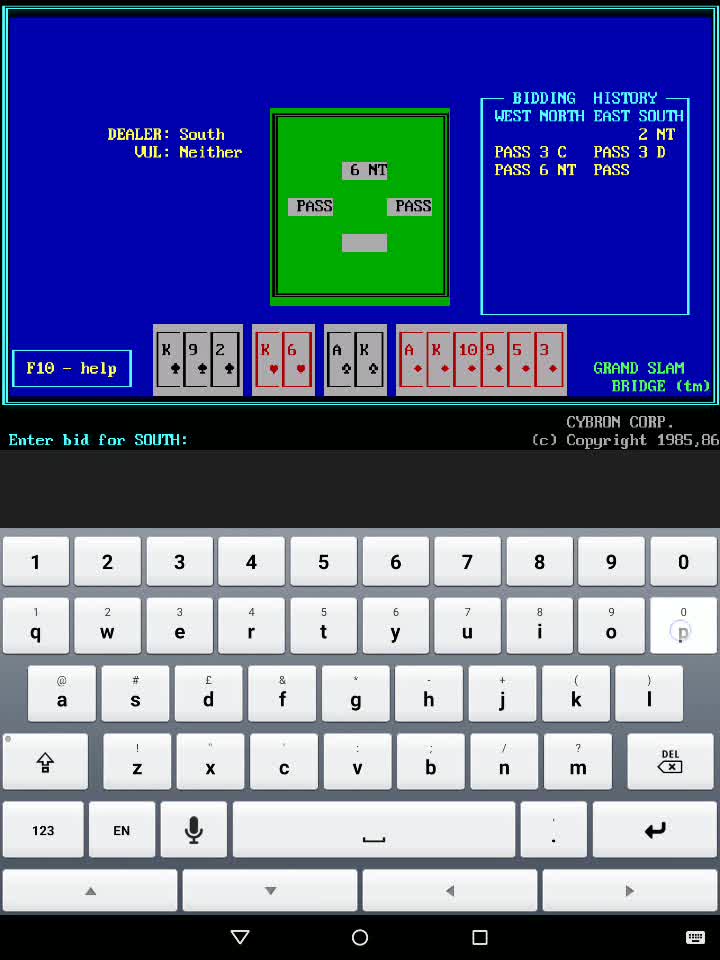 GrandSlam Bridge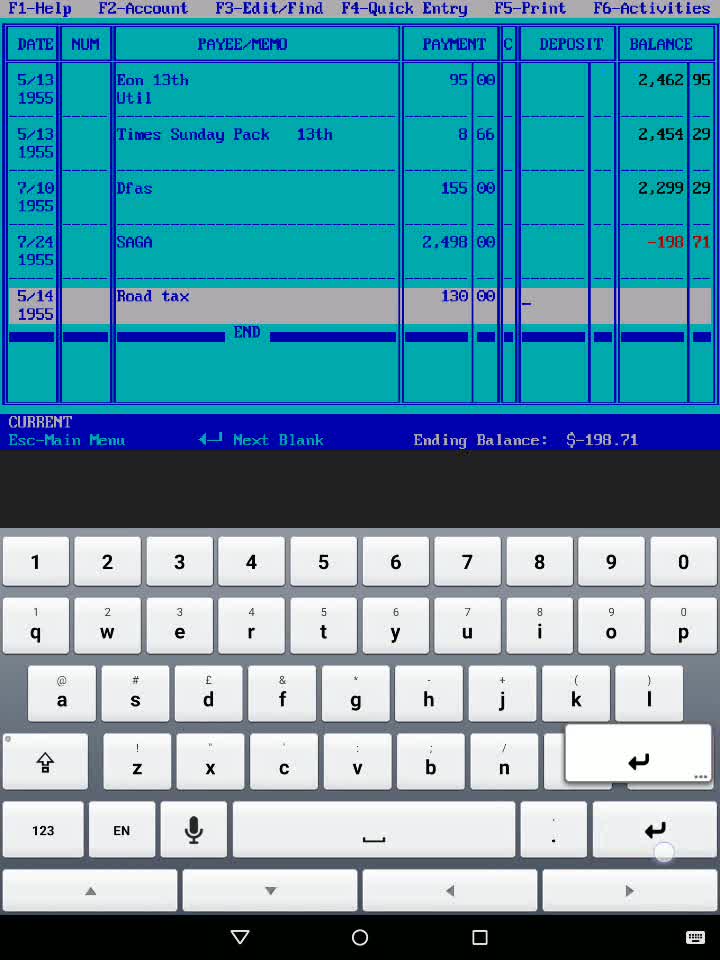 Quicken 2



I bought the GrandSlam Bridge program in 1986, when I was living in Canada. There are many better programs around, but I still use it because it is so simple - and still enough of a challenge. The computer partnership is surprisingly good at defending - but occasionally I have found it making very stupid discards.

You can choose bidding conventions (cue bids, strong or weak two bids, four or five card majors and level of agressiveness) for your and for the computer partnerships. There are many other options, such as deal options from completely random to random with a slanted profile.

When I am downloading or doing backup on the PC and have an idle minute or two, I often play a quick game of GrandSlam Bridge. And now I can do it on my Nexus 9 Tablet as well!